New Convenience Options Coming to the (ICE) F66 2025 MINI Cooper
MINI is splitting its core Cooper offering into two distinctly different, yet visually identical products; the all new (electric) J01 MINI Cooper and the refreshed (ICE) F66 MINI Cooper. While we've talked a lot about what to expect in the J01, today we're turning our attention to the radically refreshed F66 2025 MINI Cooper. While we know the exterior design will evolve and the interior will be revolutionized, MINI is also adding a number of new (and surprising) convenience options available across the entire F66 range of models.
Remote Start
After years of requests, MINI is finally offering a remote start option for the F66 MINI Cooper. Based on our sources it appears that this option will be available across the entire petrol range of the F66 from the Cooper to the JCW. If it works like BMW's revised remote start, the option can be used via both the key or the MINI app.
How does it work? With the key simply click the lock button three times within a distance of 100 to 230 feet and the car will start/ Alternatively you will be able to use the MINI App to start the car from anywhere. Like the BMW system, we expect MINI's with Remote Start to also be able to activate heating and cooling features.
Electric Seats
Electric seats aren't are favorite option for a MINI as they add weight and complexity. But for most they are a welcome convenance. MINI has heard that feedback and will finally be offering them in its small car range. Our sources tell us that they will be the carried over from the F60 Countryman an F54 Clubman and will likely not be available with the optional JCW sport seats. That means we'll see basic functionality such as angle, fore and after and lumbar support. The sport and JCW seats will continue to have manual thigh-bolsters.
Driving Assistant Plus
MINI will be offering both its Driving Assistant with a Driving Assistant Plus options that should mirror what we see on the new BMW X1. What's the difference. Here's a quick look at the features of each?
| | |
| --- | --- |
| Driving Assistant | Driving Assistant Plus |
| Steering and Lane Keeping Assistant | Steering and Lane Keeping Assistant |
| Lane Change Assistant | Lane Change Assistant |
| Emergency Stop Assistant | Emergency Stop Assistant |
| Evasion Aid Assist | Evasion Aid Assist |
| | Active Cruise Control |
It's unclear how MINI will offer both of these options in all markets. In the past BMW has included Driving Assistant functions in a Premium Package for instance. One thing that is missing is the Driving Assistant Pro which includes not just active cruise but steering wheel assist to help turn corners and even pass on command. That will likely be available on the all new U25 2025 Countryman and J01 2025 Cooper E but looks to be missing from the F66.
These are just a few of the new convenience options that MINI will be offering on the F66 and it's important to note that each market might package and offer these options differently.
Personal eSIM
Sources are also telling us to expect MINI to offer a Personal eSIM option enhancing connectivity. The option effectively will turn your MINI into an always connected device, providing you a data connection and the ability to make caIls without a phone. If it's the same technical set-up as BMW's option, the MINI personal eSIM will be a virtual, non-removable version of a traditional SIM. 
Interior Camera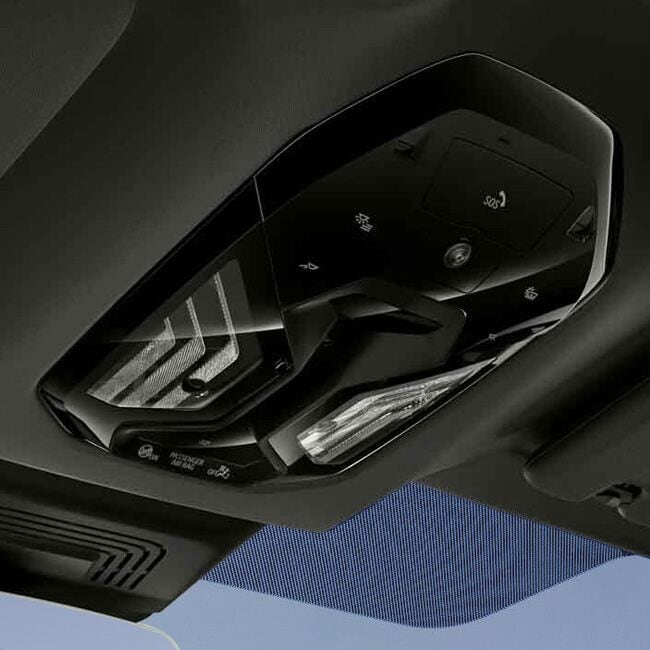 The interior camera option will allow drivers and passengers to take photos as well as check on your MIIN's interior remotely with the MINI app. Like in BMWs, we believe MINI's interior camera will also activated when the Remote Theft Recorder is triggered. In BMWs this system relays a message to the customer's smartphone when the vehicle's anti-theft alarm system is set off. The customer is then able to access and save the pictures from both the interior camera and the cameras at the front and rear of the vehicle and on its exterior mirrors.
The option will also seamless integration of voice command and touch control to take snapshots. With the added convenience of a self-timer, we expect the art of capturing the perfect group shot will become second nature to MINI owners. Assuming this option mirrors what we see in recent BMWs, the camera will likely operate in HDR mode creating images with remarkable clarity.
Sharing them will also likely be simple if MINI follows BMW's lead. In BMWs sharing images works with the scan of a QR code on the main display.
This is just a view of the most notable new convenience features we expect on the F66 MINI Cooper. There will be a handful that will be carried over from the current F56 like the optional Heads-up Display, Parking Assistant (and Assistant Plus), high-beam assist and anti-dazzle rear view mirror. It's likely MINI will bring some if not all of these options into a convenience or premium package allowing for easier ordering.
The F66 MINI Cooper Production Dates
Our sources are telling us that we'll see the refreshed F66 debut sometime in late 2023 or early 2024. We'd expect a tiered launch starting with the Cooper and Cooper S, followed by a JCW model.
| F66 MINI Cooper (ICE) / Oxford, England | Start of Production |
| --- | --- |
| F66 ICE Cooper 3 door | 03/2024 (07/24 – US) |
| F66 ICE Cooper S 3 door | 03/2024 |
| F66 ICE Cooper JCW 3 door | 11/2024 |
| F65 ICE Cooper 5 door | 07/2024 (11/24 – US) |
| F65 ICE Cooper S 5 door | 07/2024 |
| F67 ICE Cooper Convertible | 11/2024 |
| F67 ICE Cooper S Convertible | 11/2024 |
| F67 ICE JCW Convertible | 03/2025 |
Of course all this will all happen as the all electric J01 MINI Cooper and electric & ICE MINI Countryman debut later this year. The Countryman will be build in Germany and available globally while Chinese build J01 will initially be sold only in Asia, Europe and South America. Eventually we'll see the J01 built in the UK which may or may not coincide with its release in the US.